Unnat Bharat Abhiyan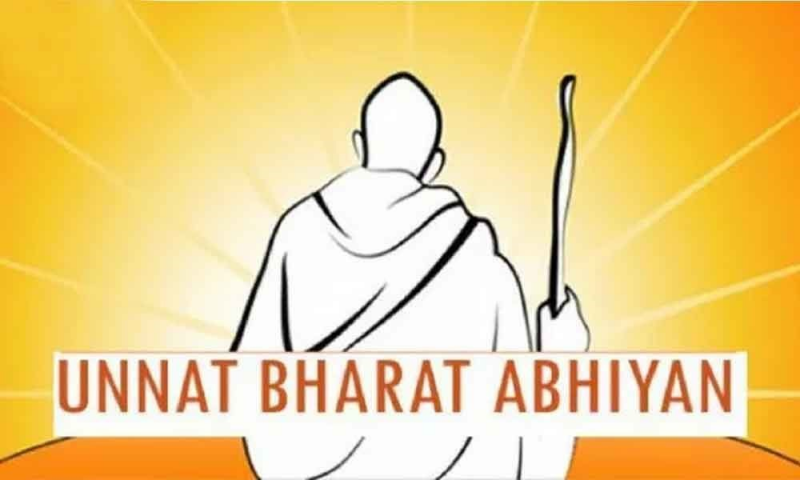 Unnat Bharat Abhiyan and Smart Village Project
Unat Bharat Abhiyan
• Unnat Bharat Abhiyan is a flagship program initiated by the Ministry of Human Rescore Development (MDRD), Govt. of India with the objective to engage reputed Higher Education Institution to understand and work in rural areas.
• University of Mysore has enrolled as a participating institution in the year March 2018
• Under the UBA programme the University of Mysore has been registered and proposed following villages in Hanur Block, Chamrajanagara District for the same.
Smart Village Project
• The order of the Hon'ble Governor of Karnataka informs that every university under their jurisdiction in Karnataka has to take up the initiative of adoption of a village for development. SMART village was started for the purpose of ensuring that it becomes a modern village where all the schemes of the Government are effectively implemented and dovetailed with innovative projects initiative by respective universities.
• University of Mysore has initiated to work on SMART village program in its jurisdiction and adopted Gulladabailu village in Hutturu Gram panchayat, Hanur Block, Chamarajanagara.
Vision
Unnat Bharat Abhiyan aims at integrated rural development models to be initiated by higher education institutions with the help of local governance and communities.
Mission
The Mission of Unnat Bharat Abhiyan is to enable higher educational institutions to work with the people of rural and tribal people in identifying development challenges and evolving appropriate solutions.
Goals of UBA
1. To build an understanding of the development a agenda within institutes of Higher Education and an institutional capacity and training relevant to national needs, especially those of rural India.
2. To re-emphasize the need for field work, stake-holder interactions and design for societal objectives as the basis of higher education.
3. To stress on rigorous reporting and useful outputs as central to developing new professions.
4. To provide rural India and regional agencies with access to the professional resources of the institute education, especially those that have acquired academic excellence in the field of science, engineering and technology, and management.
5. To improve development outcomes as a consequence of this research. To develop new professions and new processes to sustain and absorb the outcomes of research.
6. To foster a new dialogue within the larger community on science, society and the environment and to develop a sense of dignity and collective destiny.
Click Here to view/download Unnat Bharat Abhiyan and Smart Village Project Report