Chancellor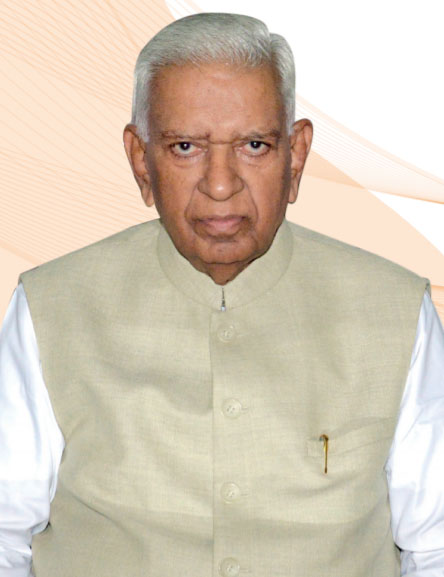 Shri. Vajubhai Vala
Hon'ble Governor of Karanataka and Chancellor of this University
Shri. Vajubhai Vala, Hon'ble Governor of Karnataka and Chancellor of University of Mysore.

Shri Vajubhai Vala, is a born leader. He entered public life as a Swayam Sevak of R.S.S. in his school days. He exhibited leadership qualities during his school days by solving problems of his schoolmates. In this way he groomed to be a leader from the days of his childhood. He became the Secretary of Gymkhana during his college days.
Being a leader, Shri Vajubhai Vala gives importance to public issues. He has compassion and soft corner for downtrodden and needy people of the society. He always listens to their problems patiently and tries his best to solve them. He has earned a special place in the hearts of the people through his generous, modest, affectionate and courteous attitude.
Shri Vajubhai Vala has great control over anger because of immense patience. Hence, he can be called as an epitome of patience and kindness. He is always engaged in service with these qualities. He is very popular among public due to his modest and friendly nature.
As a public leader, Shri Vajubhai Vala has been associated with one of the leading co­-operative banks of India i.e. Rajkot Nagarik Sahakari Bank since 1971. He was Chairman of the Bank from 1975-76, 1981-82 and 1987 to 90. During his tenure, he planned, organized and developed the banking service through his profound knowledge of Co-operative Laws and he became very popular among the members and customers of the Bank. Read More ...