Vice-Chancellor's Desk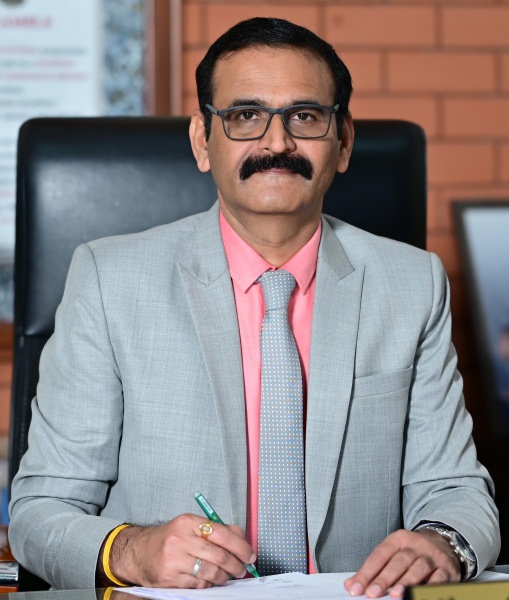 Prof.Lokanath N.K
Hon'ble Vice Chancellor
University of Mysore has always occupied an esteemed place among the universities of India for over a century now. It has seen considerable growth in the last few years with the introduction of new courses of study, new disciplines, and new initiatives. We are constantly responding to the challenges of the changing academia by defining our strengths and building our distinctive character and identity. We are proud of our innovative ideas and progressive approaches in every domain of activity and our focus will be in identifying opportunities for growth.
UoM is awarded the status of Institution of Excellence, University with Potential for Excellence, Centre with Potential for Excellence in a Particular Area (CPEPA) and is now poised to make its mark as an Institution of Eminence.
The UoM is largely dedicated to graduate and postgraduate studies in multiple disciplines and is widely known for its excellence in research and for its distinguished faculty. The faculty of the UoM have a high national and international profile and have been recipients of major national and international awards.
Several of our faculty also belong to major national and international academies. Identified as one of the top 20 universities in scientific publications and having strong research-focused disciplines, our students will have the benefit of research enriched education.
Let us all work towards our mission of creating an environment of stimulating intellectual dialogue across disciplines and harvesting knowledge with a cutting-edge through high quality teaching, research, and extension activities leading to the generation of students who would provide leadership, vision and direction to society while we uphold the highest ideals of greatness of knowledge and the commitment to adhere to truth.
I take this opportunity to welcome the students to this citadel of learning which provides multidisciplinary learning opportunities complemented by work-integrated learning with accent on all round personality development. I am confident that you will experience a rewarding journey.